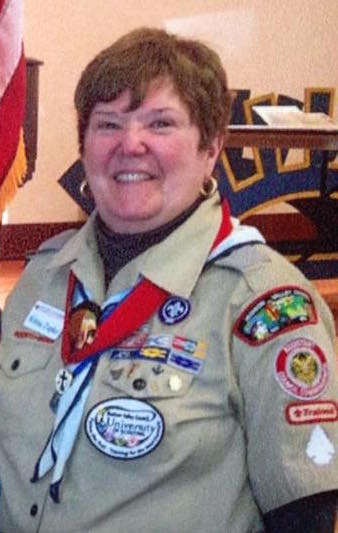 The Hudson Valley Council mourns the loss of its beloved friend and supporter Wilma Zupko, who passed on Thursday the 26th after a sudden illness. Wilma was a lifelong Scouter, a mother of ASM Eagle Scout John Zupko and a grandmother of Star Scout Sean Zupko.
The arrangements are as follows: Visitation will be at Brooks Funeral Home in Newburgh on Tuesday May 31st from 2-4 and 7-9pm. The funeral will be at King of Kings Church on Wednesday June 1st at 11am.
At the family's request, please wear your scout uniform. Any Scout or Scouter, who is able to go to the funeral is asked to take part in an honor guard after the funeral.